Why PVC (Vinyl) is the Sustainable Roofing Solution
Protecting Your Building While Protecting the Earth
PVC has an inherent advantage over many other roofing materials when it comes to recycling.
According to the U.S. Environmental Protection Agency, construction and demolition waste from buildings totals an estimated 332 billion pounds annually. Reroofing generates tremendous quantities of material that can and should be diverted from the waste stream. The vinyl roofing industry is committed to combining existing post-consumer recycling technologies with logistical expertise to limit its contribution to these numbers. In 2021, the member manufacturers of CFFA's Vinyl Roofing Division recycled a combined 758 thousand pounds of membranes at the end of their service lives.
The Sustainability Benefits of PVC  Roofs
Why Architects and Specifiers Should Choose PVC Roofs
PVC membranes are often recommended for commercial roofing projects with cosmetic features. With this material, aesthetics need not take a back seat to other critical building envelope considerations.
Why We Need Cool Roofs for a Warming World
Rising temperatures and prolonged heat waves are fast becoming the key challenges for our cities and urbanized areas. A white PVC commercial roof can reflect 80% or more of the sun's rays and emit at least 70% of the solar radiation a building absorbs. Regardless of climate, when the sun beats down, a cool roof will counteract the effects of heat islands formed by heat-absorbing surfaces – dark roofs, concrete, pavement and parking lots – to keep ambient temperatures low.
Accurately Measuring the Sustainability of Building Products
There are shortcomings with the way carbon data is reported and they should not be used for direct comparisons of products. What oft-used cradle-to-gate calculations do not take into account are the longevity of the finished product, and the embodied carbon that would result from multiple installations with an overall building's service life, as well as its contributions to reductions in energy and waste consumption over decades.
Continuing Education Courses
References & News
Additional Resources
Durability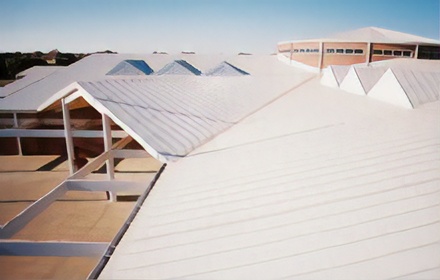 Aesthetics